CIC BIM Competition 2020 Briefing (Tertiary Student Category)
Apply Now
Date:
26 Oct 2019 (Sat)
Time: 
14:00-17:00
Venue:
CIC BIM Space, 29/F, Tower 2, Enterprise Square Five (MegaBox), 38 Wang Chiu Road, Kowloon Bay, Hong Kong
Quota:
60 pax
CIC BIM Competition 2020 aims to promote the practical uses of BIM through collaborative and competitive learning approach among tertiary students in construction related disciplines. The Competition is only eligible to full-time tertiary (post-secondary) students in forming up a team of 3 to 5 members, with students from minimum 2 construction disciplines. 
The purpose of the briefing event is to provide information to interested parties for preparing of the Competition and to have a better understanding of BIM.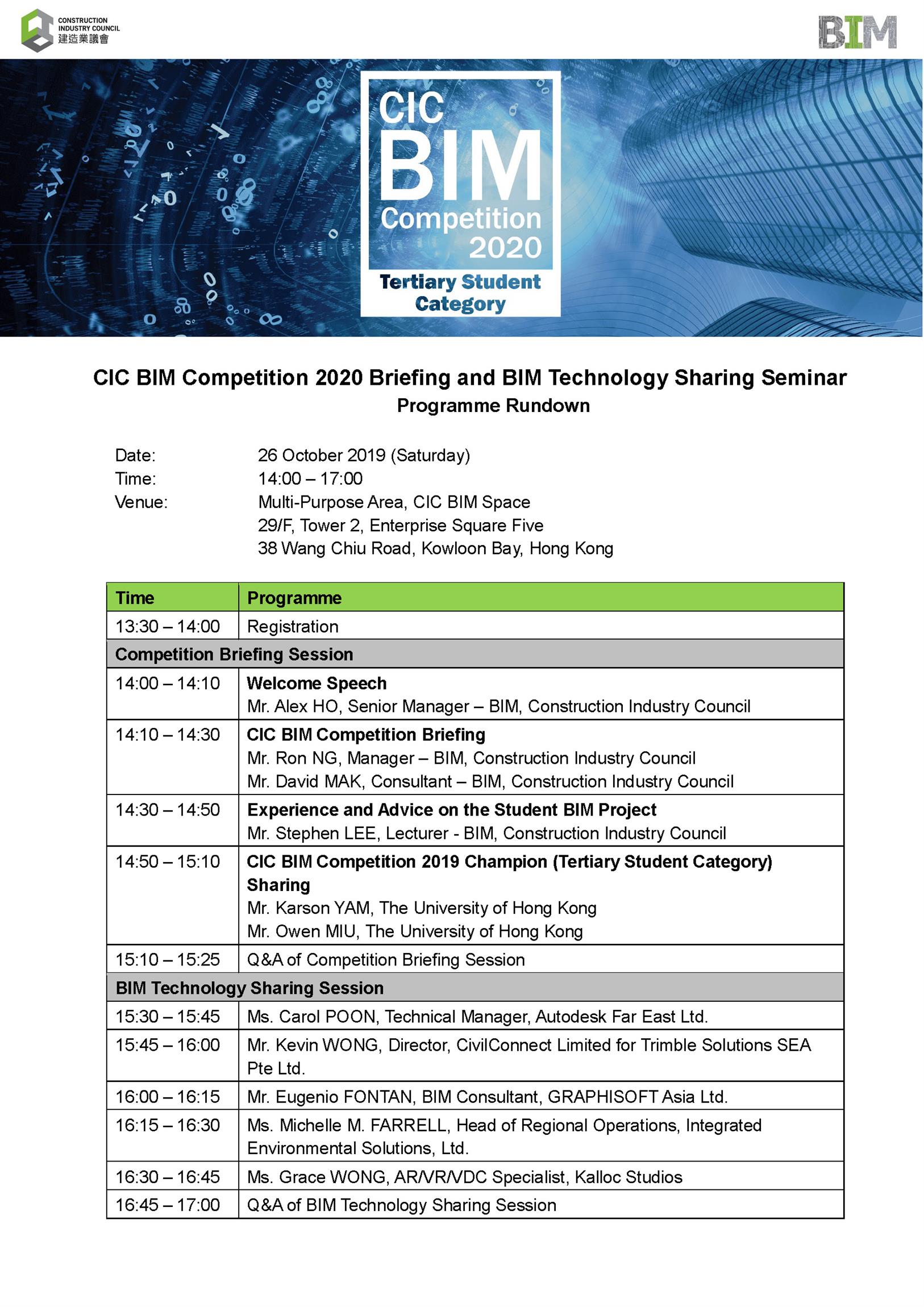 Enquiries:
Please contact Ms. Michelle WONG at 2100 9034 or email to bim@cic.hk. Thank you.
Last Update: 2019-10-24 19:48:39