BIM Talks x Safety
Date:
22/05/2019
Time:
14:30-17:15
Venue:
The Hong Kong Jockey Club Amphitheatre
The Hong Kong Academy for Performing Arts, 1 Gloucester Road, Wan Chai

Language:
Cantonese
Deadline:
14 May 2019
The Development Bureau and the Construction Industry Council are co-organising Construction Safety Week 2019 (20 – 27 May) with the aim of continuing to promote and reinforce the "Zero Accident" message to industry stakeholders. "Innovation in Safety" is the main theme for Construction Safety Week 2019.
A "BIM Talks x Safety" (Talks) is a new event in Construction Safety Week. The Talks aims to provide a communication platform for experts to share local experience in raising the safety level of construction industry with implementation of BIM technologies and thus enhance the exchange towards achieving the target of "Zero Accident" in the construction industry.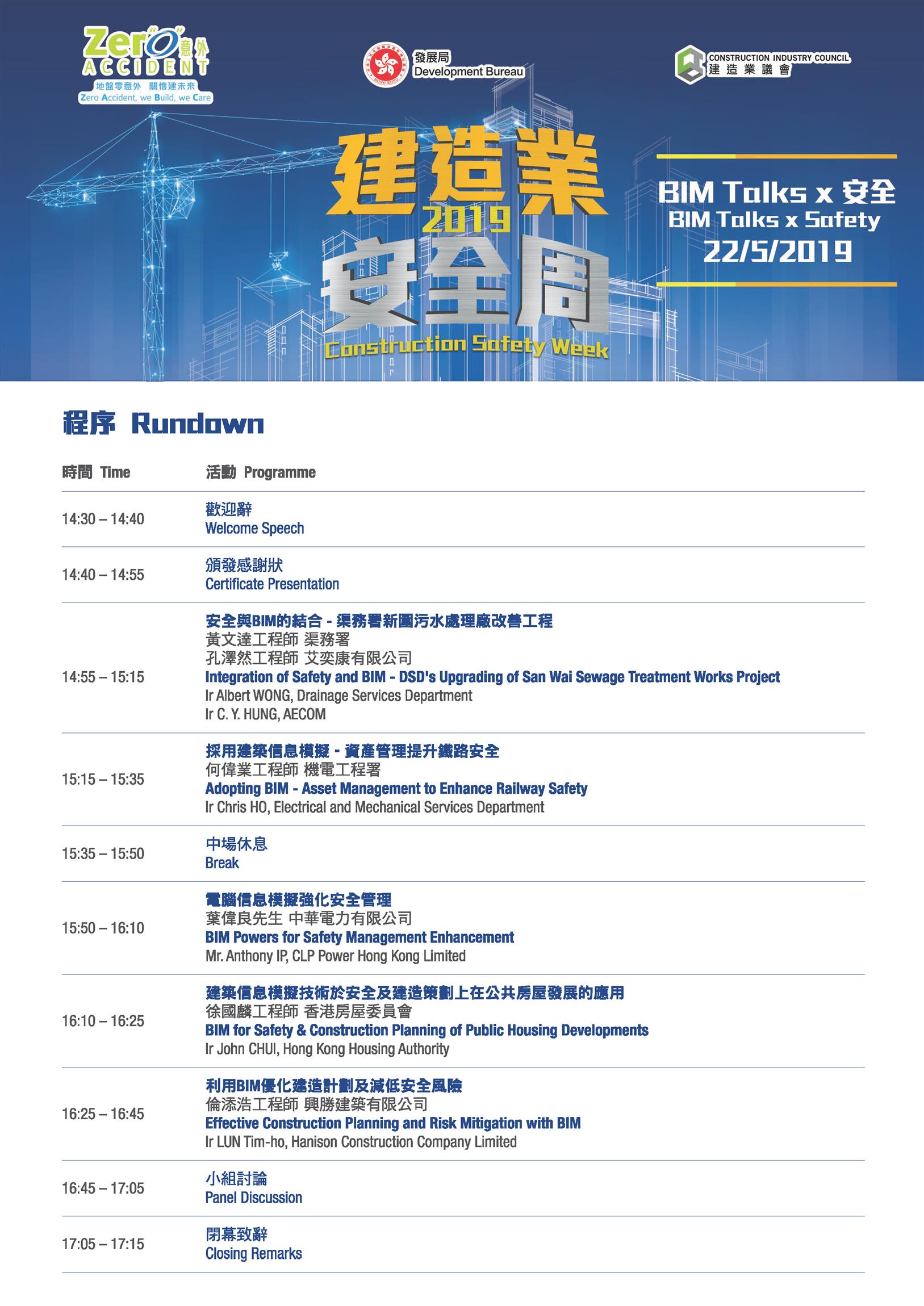 Last Update: 2020-09-07 17:20:39
Event Gallery
Close